Shrimp Fried Cauliflower
In the "hood", our Chinese restaurants keep shrimp fried rice very simple. Simple and delicious, just like this recipe. Feel free to add more veggies if you like. As is, this entire serving is 201 calories.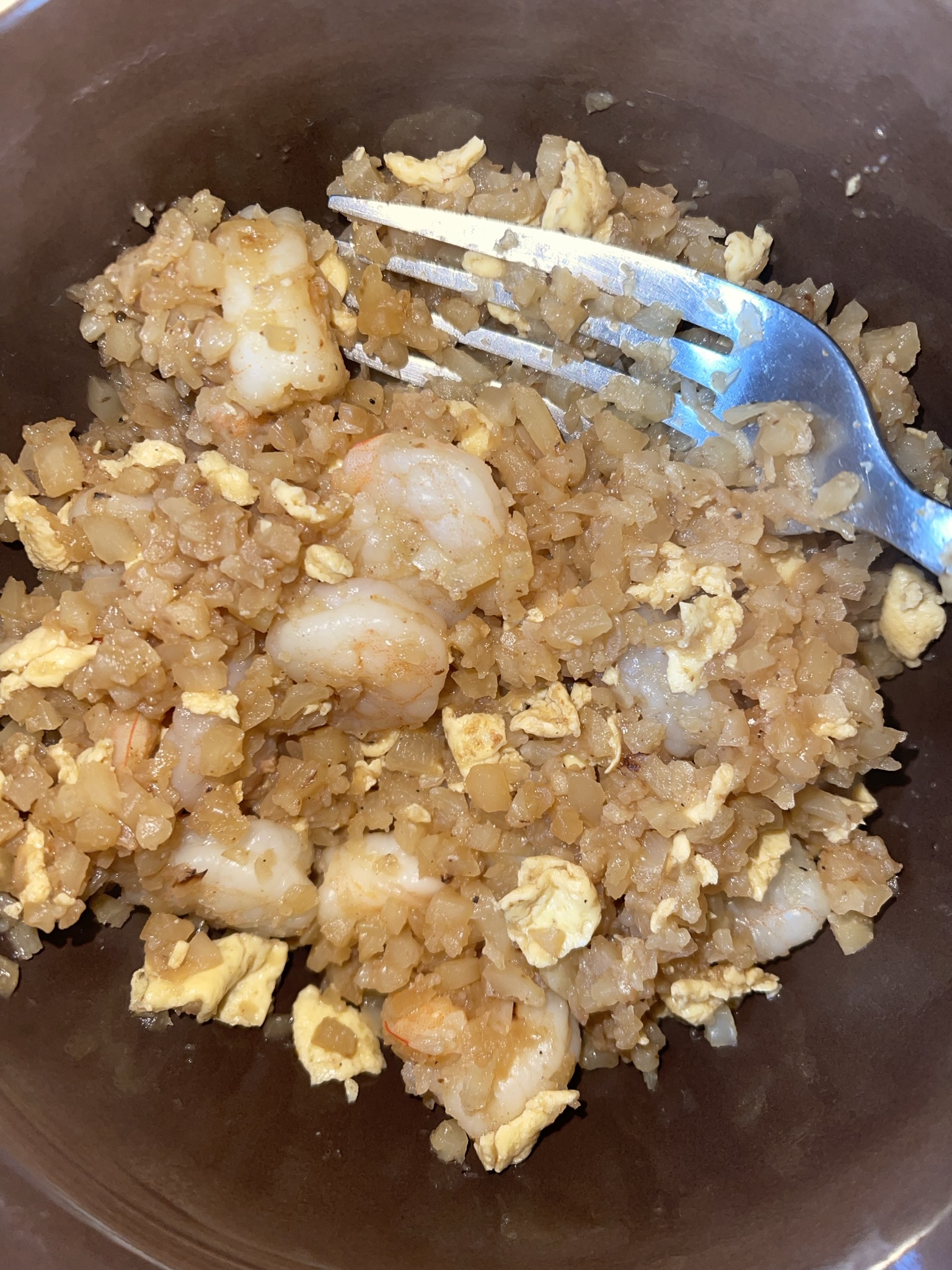 Ingredients
150g riced cauliflower
6oz of shrimp
46g liquid egg
1 tbsp reduced sodium soy sauce
1 tbsp sesame oil
Nonstick spray (preferably 0 calories)
3 oz of water on standby
Seasonings to taste:
Garlic powder
Onion powder
Salt
Pepper
Optional: frozen peas, carrots or vegetable assortment.